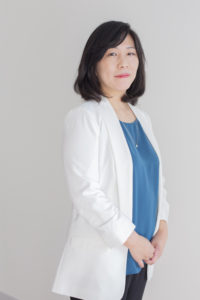 I'm a qualified naturopath.
I'm also a member of the Complementary Medicines Association of Australia.
I'm committed to your health and wellbeing with combining the advanced technology in Non-Linear Diagnostic System (NLS) , Metatron Intruder, as well as herbal medicine, Australian Bush Flower Essence, nutritional medicine and dietary and lifestyle advice in my unique and indivisualised holistic treatment program.
In our clinic, we use a hardware-software system for NLS, Metatron Intruder, which is the latest 2018 model.
It is non-invasive NLS analysis, which makes it possible to evaluate the entire homeostasis of a human organism, in a timely manner.
I was born and raised in Japan, working in a financial sector for a number of years. Then I moved to Australia, married and had three beautiful children.
However, I was confronted with challenges. My children had a number of childhood health conditions. My first son had childhood eczema and asthma, my daughter had recurrent ear problems with grommet insertion and my second son was diagnosed with Autism. The impact of these conditions took over and controlled our family's life. We faced many challenges, even normal everyday activities such as eating, going out, bathing, sleeping, etc. were hard to cope with. Around this time, I also suffered mental-related conditions. We visited numerous doctors for answers but we were always left with more questions.
It was at this time that I started exploring the world of natural medicine and the positive outcomes of a holistic approach. This was the turning point in changing our family's life.
Indeed, these challenges led to positively changing our life forever and this was how I found my passion to become a naturopath.